RASTA THOMA'S
ROCK THE BALLET – ROMEO & JULIET
Conception, mise en scène et chorégraphie : Adrienne Canterna

Découvrez le classique Roméo et Juliette revisité façon Rock The Ballet, toujours en compagnie des incroyables BAD BOYS OF DANCE.
La chorégraphe Adrienne Canterna revisite le célèbre Romeo & Juliet du point de vu du jeune couple qu'ils forment. Pénétrez dans leurs pensées, leurs espoirs et leurs doutes…
Après 200 représentations en Allemagne, Londres et en Suède, Rock The Ballet présente pour la première fois en France Romeo & Juliet.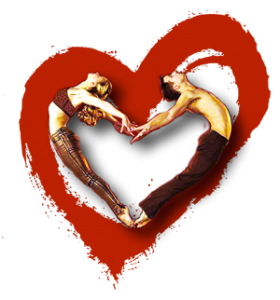 Production : Collien Konzert and Theater GmbH

Des éclairages superbes animés par des projections vidéo servant de décor, vous transporteront depuis les années 1600 à nos jours.
Adrienne Canterna vous amènera dans ce monde chargé d'émotion par le biais de sa technique personnelle tellement dynamique et parfaite.
Des 4 saisons de Vivaldi, en passant par Bruno Mars, The Police, Lady Gaga et bien d'autres, toutes ces musiques qui évoquent la passion de ces amants maudits. Nous connaissons tous l'histoire, mais, cependant, nous resterons interloqués par tant de prouesses de grâce et de technique.